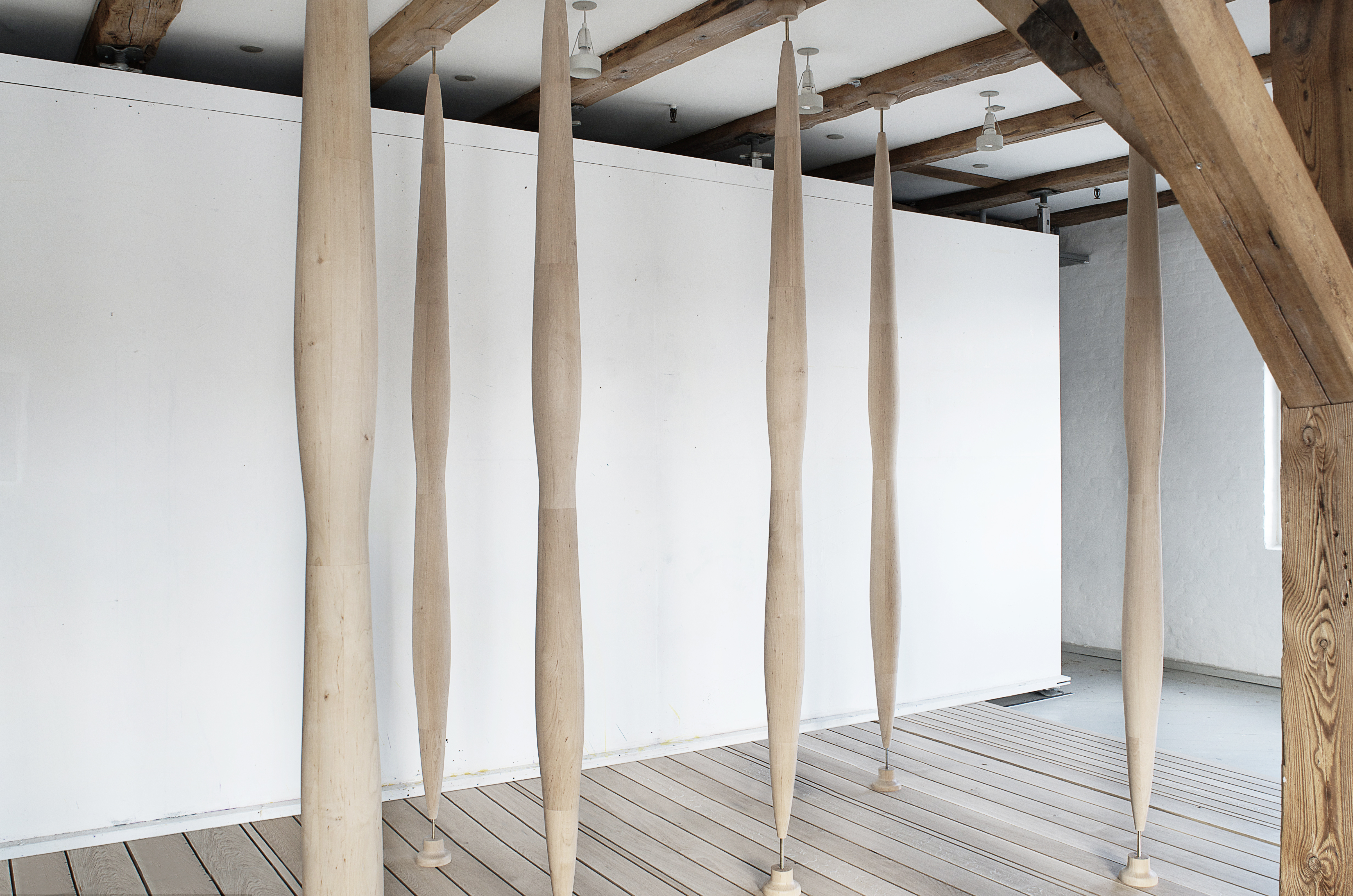 Partition:Columns

ÖRN DUVALD


2012


In the project PARTITION we work with temporary spatial changes. Two very different screens, "frame" and "columns" provide the framework

All six columns are turned on lathes and are identical. Although scaled and modernized they refer to an old craft tradition of turning wood, such as table legs.

The coloumns can be organized wide, narrow or scattered as you wish, thus providing wide spatial variation and possibilities.


Measurements
Ø 3-14 cm - H 270 cm

Materials
Red alder wood.