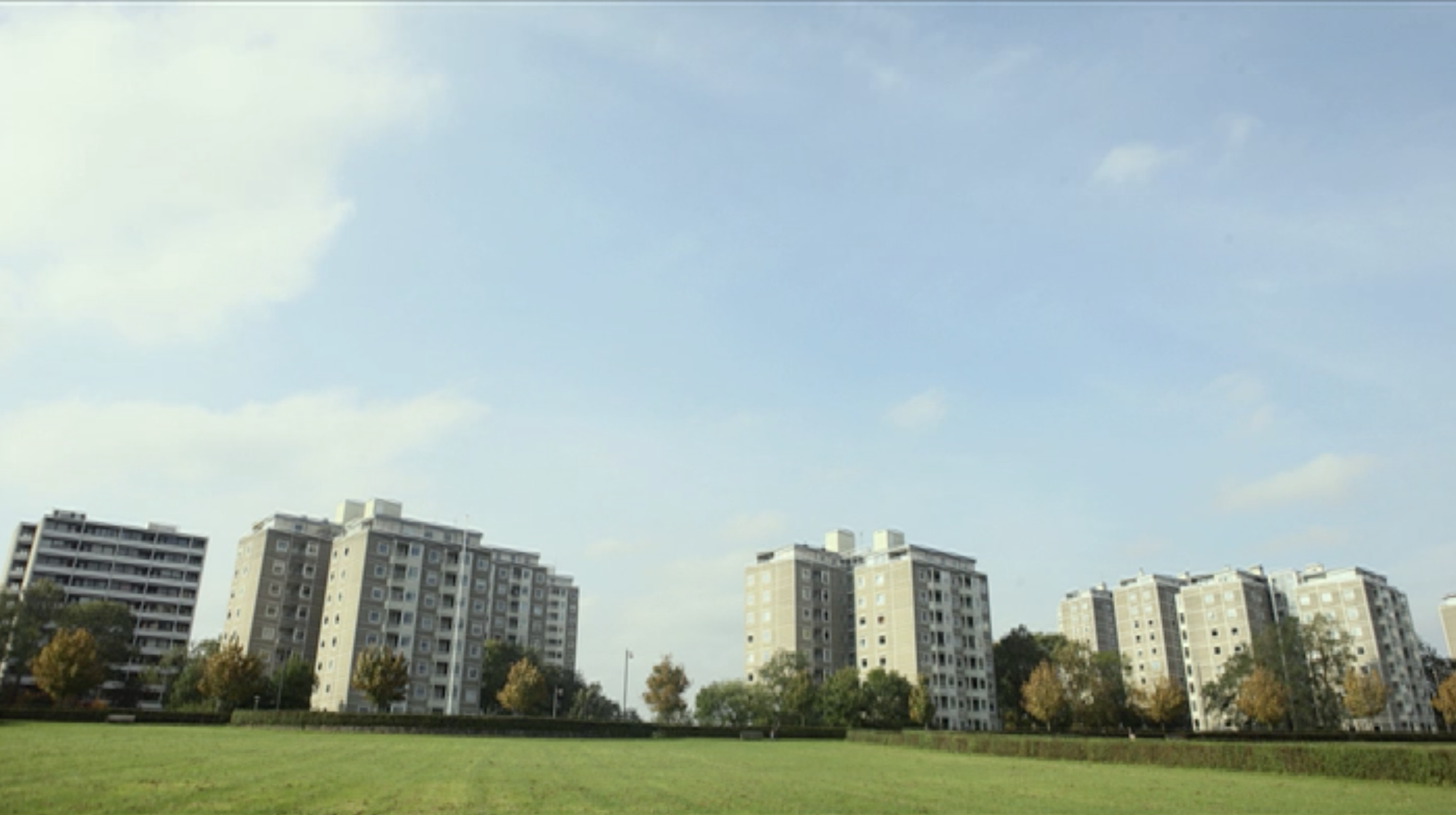 Ved Bellahøj - BO TÆT
Casper Balslev ⦁ Søren Oskar Duvald ⦁ Pétur Örn Eyjólfsson. Competition

2010

The trend of the time is more room for the individual in the home. Modern urban planning seeks to expand the city limits and to build apartment complexes on the periphery of the city where life unfolds on large private balconies and in spacious kitchen-dining areas. Is this the way of living in modern urban life, or is it a misunderstood mix of suburb and centrality?
The Bellahøj complex was built in 1956 and with its high-rise buildings was the new and modern at that time. The area has since changed character and is today associated with low social status by many. Bellahøj is an example of an area in the big city where life is lived close to the neighbor. How few private square feet increases the incentive to step over your own doorstep and populate the city's space. The result is a vibrant city.
Faced with each other, these two extremes raise ways to dwell on the issue of space is a necessity in modern urban life. What do we want space for? Is space equal to living space?
The city's premise is density. And it is the density that creates the life we seek in the city. The solution is not to create space, but to create living space for the modern man. It is in the spaces between the homes that the volatile and invisible happens. You cannot build these fleeting spaces, but you should pay attention to the movements of the city, to the everyday scenes. It is about perceiving and implementing architecture in relation to a dynamic and ongoing city: an architectural strategy where the city is viewed in relation to the local and tries to make room for a wealth of individual stories.